Keynotes
Panel
Semantic Modelling for Virtual Worlds - A Novel Paradigm for Realtime Interactive Systems?
Organized by Marc Erich Latoschik and Roland Blach
VRST
ACM Virtual Reality Software and Technology (VRST) is an annual conference devoted to the technical aspects of virtual reality.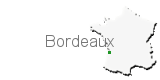 The first VRST was held in Singapore in 1994 and since then has been held in Japan, Hong Kong, Switzerland, Taiwan, England, Korea, Canada, United States and Cyprus. This year, ACM VRST comes to France for the first time.
About Bordeaux

Bordeaux, an 18th century architectural gem, has been officially included on the list of UNESCO World Heritage sites as of 28 June 2007. This distinction recognizes the beauty and unity of style of Bordeaux's architectural heritage, which has developed harmoniously over the centuries and remained remarkably well-preserved. The Bordeaux World Heritage site is the largest urban entity to be so honored. It covers 1,810 hectares, or half of the city, from the outer boulevards to the banks of the Garonne.
For further information, please visit http://www.bordeaux-tourisme.com. For information on business and economy, you can also visit http://www.bordeaux-region.com/en/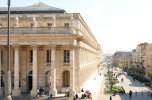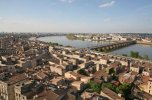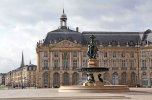 (&copy Thomas Sanson - Mairie de Bordeaux)
Bordeaux has always been associated with the exceptional quality of its wines. Don't forget to visit the famous wine areas surrounding the city.
Bordeaux is also very close to the charming Atlantic west coast. For further information, please visit http://www.bassin-arcachon.com.